Add-On pack update coming soon!
---
Add-On pack is getting small update in coming days!
This is exclusive to Add-On pack, four human bases are getting lip-sync sprites, add more variation to your portraits with sprites moving their mouths as the text is appearing!
The following sprites are getting these new mouth sprites, these are included for Add-On pack and not in the Free-Pack.

We tried to keep movement minimal in other areas of face so it will be easier to mix with other expressions.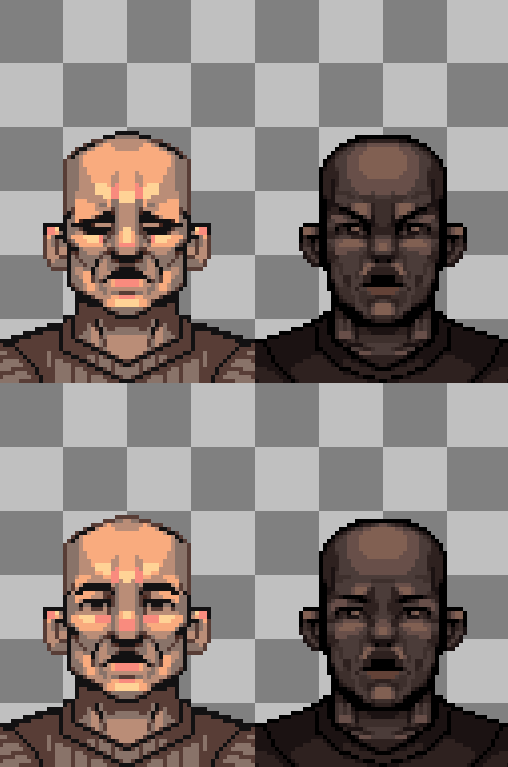 While we are working on the update for this asset pack, we are hosting a -15% sale for this asset pack until Wednesday 12:00 AM (GMT+2)
Get Aivopiru Pixel Portraits