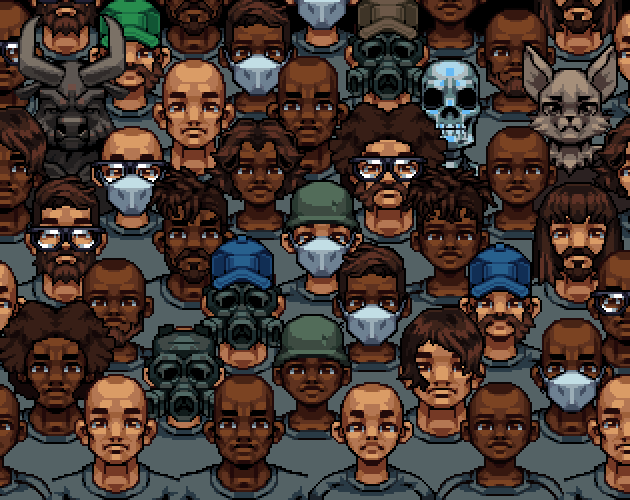 Greetings, we have updated the pack once again!
This got done somewhat quickly due being in quarantine, but new update for Add-On pack should be now available for all the owners. I decided to ditch the separate colors for hair & accessories so not to bloat the file but if there is demand for that I'll add base color variations. This is the new beginning for the asset pack, some may noted missing expressions. That will be later update like previous character portraits and will be included for Add-On pack owners. Even being sick does not mean I'm not time-restricted, so I wanted to get baseline update done and published without anything getting on the way.
Not included in this update
This was something I debated on adding, but in the end didn't get released along this update. It's 'Gore-Pack', adding gruesome damage to characters. This would been for the horror fans, but I wasn't sure if there was demand for such addition to the pack so for now it's not included in the Add-On Pack. If there was requests for this inclusion to the pack I'd add it as separate download for Add-On Pack owners.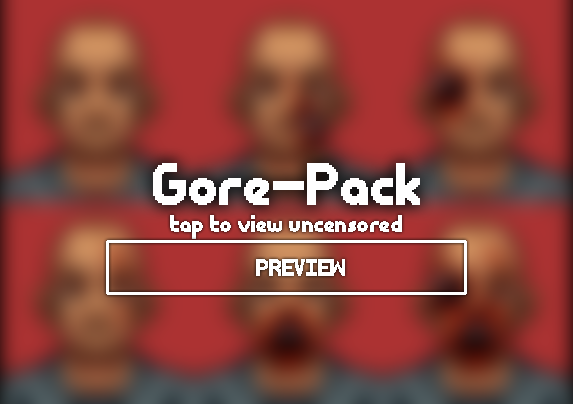 Future
I won't promise anything specific for creating too much pressure while so many projects on the oven, but I'll try to update Add-On Pack with more hairstyles and accessories along the way. Expressions too.
Thanks for the continued support!

Get Aivopiru Pixel Portraits